2013:

<< Sept. 27-28: Two weeks, two
contests, and back-to-back
Grand Champion wins for
Rhythm 'n QUE! Laughlin, NV's
Avi Resort & Casino was the
setting for the Music Brews & BBQ
Championship, where we turned
in 4th chicken, 3rd ribs and another
first place brisket.
---
Sept. 21: RnQ returns to the >>
scenic venue at Camperworld
Echo Island Ranch for the Utah
BBQ Festival. Cooking on grass next to apple trees, cows and horses
next door, a beautiful stream --
what's not to love? Almost as nice was turning in 1st chicken, 2nd ribs, 7th pork, and 4th brisket to earn
Grand Champion.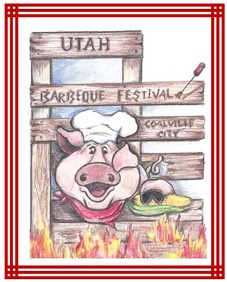 ---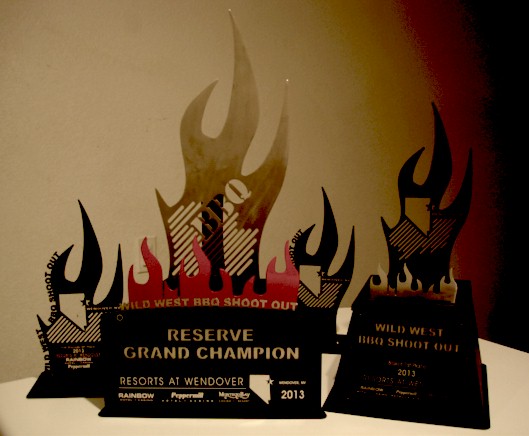 << Aug. 23-24: Something new -- the Great Western BBQ Shootout, a first-year contest in Wendover, NV. Some rain and wind prompted us to utilize a rental truck to prep in, dubbed the RnQhaul-ebago! Keeping things dry must have done the trick, as we turned in a first place brisket and earned Reserve Grand Champion.
---
>> June 14: Williams, AZ has always been kind to RnQ, and this year was no exception with the most perfect weather. It was déjà vu all over again with Little Miss BBQ repeating as GC, and RnQ turning in 4 top 10s to take Reserve Grand Champion.
---
| | |
| --- | --- |
| | << May 25: RnQ was so happy to get called from the waitlist for the Best Dam BBQ in Boulder City, NV. We put that spot to good use, turning in 1st chicken, 1st ribs and coming in third overall. |
---
>> May 4: RnQ returns to Laughlin, NV for the Smoke on the Water Nevada State BBQ Championship, and turns in 4th chicken, 1st ribs, and 4th brisket for Reserve Grand Champion.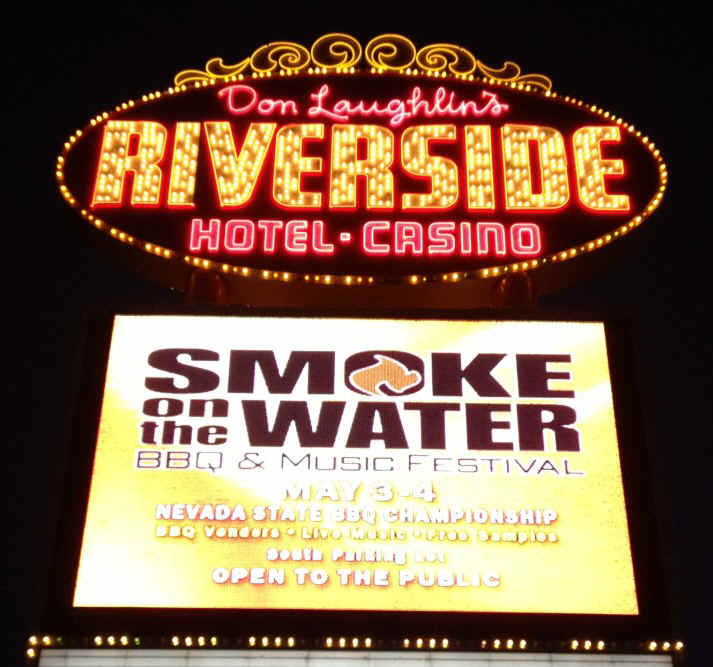 ---
| | |
| --- | --- |
| | << March 23: In the first outing of the season, RnQ takes 1st ribs and 4th overall at the Sam's Club local contest in Tucson, qualifying to move on to the regional event in Las Vegas. It was great to get out and shake the rust off! |
---